Temp Space
Apply for Temp Space
TempSpace is a program within the College of Liberal Arts to assist departments and other units with temporary space needs that cannot otherwise be accommodated by the unit's assigned space. Departments and units requiring a work area for visiting scholars, researchers, lecturers, and other qualifying individuals may request an office or other work surface by completing the online application.
TempSpace is for temporary space assignments. Requests for permanent space assignments should be directed to Brian Roberts. Faculty or departments with research needs should consider applying for space under CoLA's LabSpace Program.
Apply Now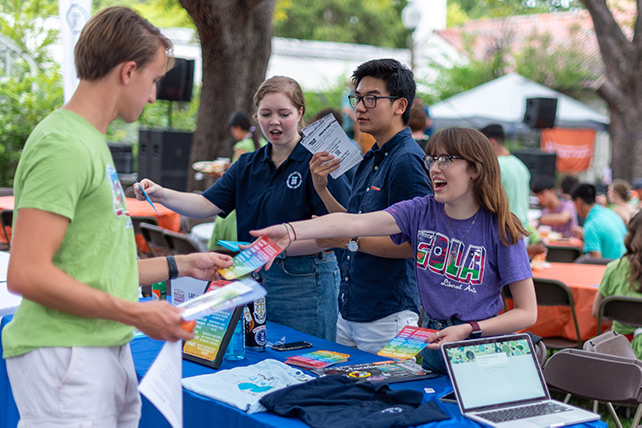 Eligibility

Any program or department within the College of Liberal Arts may apply for TempSpace.

Email Brian Roberts if there is any question of eligibility.

Available Space and Locations

Spaces available for assignment include cubicles, shared rooms, or private offices. There are a number of available work areas and offices in buildings across campus, including BEL, BUR, RLP, and WCP. TempSpace will be assigned as close as possible to the requesting department; however, it may be necessary to assign space in a different building.

Depending on availability, visitors may be required to share space. It may also be necessary to move visitors in order to accommodate other requests and projects.

Application Process

An online application form is available to help with the application process. Applications should include:

Name of Department or Program requesting space
Duration and timeline for visit or use of space
Name and title of visitor(s)

Applications will be reviewed by Brian Roberts, who will determine the award details and communicate award decisions to the unit's chair or director.

Applications are accepted at any time, but there are no first come/first serve guarantees.

Award Terms

TempSpace can be assigned for as little as two weeks and up to 2 years. Under extraordinary circumstances these terms may be extended beyond 2 years.

All award terms — space assignments, timelines, and other support levels – will be specified by the CoLA at the time of the award.

Liberal Arts Facilities and IT Support

In consultation with Dr. Roberts, Liberal Arts IT and Facilities will operate and manage facilities for all TempSpace areas. Services available through LAITS may include equipment purchasing and setup, furniture planning and design, computer and network management, server and database administration, and other administrative and technical activities.

Please contact Brian Roberts with any questions regarding the proposal, review, and award process.