CoLA LabSpace
The College of Liberal Arts is pleased to offer LabSpace, a college-wide program providing first-rate research facilities and technical support to Liberal Arts faculty engaged in externally funded research, and academic departments in need of programmatic research space.

Labs are awarded through a competitive proposal process, and may include periodic review for sustained research activity. Terms of use will vary based on the type of lab awarded: Project Lab, Program Lab, or Start-up Lab.

A complete list of labs participating in LabSpace is avaiable here.

Learn More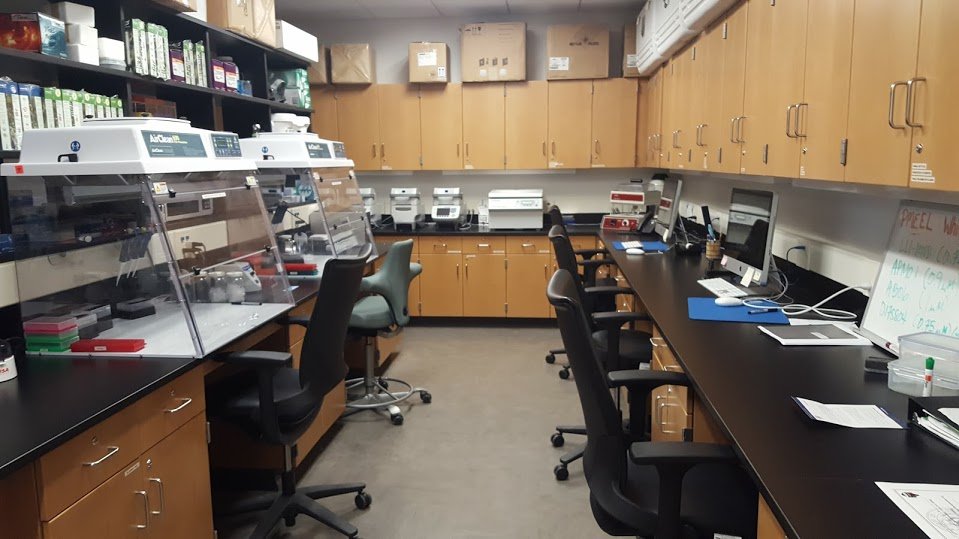 Lab Awards
Eligibility and Participating Departments
Liberal Arts Chairs, Directors, and Faculty with active external funding are eligible for a LabSpace award. All Liberal Arts departments and centers participate in LabSpace, except Population Research Center (PRC). PRC affiliates who manage external grants through PRC should contact the PRC director about space needs. Collaborative projects between PRC affiliates and faculty members from other Liberal Arts departments may be eligible for LabSpace awards.
This is an open call without a deadline. However, proposals should be submitted as early as possible to allow for relocation, renovation, and/or construction.
Three space awards are available through LabSpace:
Available Facilities and Labs
Most LabSpace labs are located in Belmont Hall (BEL), Patton Hall (RLP), the Sarah M. & Charles E. Seay Building (SEA), and William C. Powers Jr Student Activity Center (WCP). Research space constitutes a large and important part of these buildings which have the infrastructure for wet labs, recording and interview rooms, computational labs, office-style (dry) labs, conference rooms, and general offices. (NOTE: RLP, WCP, and BEL cannot support animal housing.)
Please contact LabSpace to discuss possible space configurations before submitting your proposal. If a proposed lab requires new construction or renovations, the proposal should identify funding sources for construction costs.
LabSpace may be available in other buildings. Please contact LabSpace for more information.
Proposal Review and Awards
LabSpace proposals are reviewed and evaluated by the LabSpace Faculty Advisory Committee. Based on the committee's recommendations, the committee's chair determines the award details and communicates award decisions to the applicant(s). LAITS operates and manages facilities in consultation with the committee's chair, as well as manages any related renovations and building projects.
Members of the LabSpace Faculty Advisory Committee:
Brian Roberts, Chair; Department of Government and Director of Texas Archeological Research Laboratory
Robert Crosnoe, Associate Dean for Research and Graduate Studies
Eugenio Arima, Department of Geography and the Environment
John Kappelman, Department of Anthropology
Richard P. Meier, Department of Linguistics
Marie Monfils, Department of Psychology
Chandra L Muller, Department of Sociology
Liberal Arts ITS Support
LabSpace awardees may request a variety of assistance from LAITS after receipt of their award. These services may include equipment purchasing and setup, facilities planning and design, computer and network management, server and database administration, and other administrative and technical activities. LAITS will provide reasonable assistance to help new labs get up and running, and allow investigators to focus on research.