Degree Requirements
Economics is housed in the College of Liberal Arts and offers Bachelor of Arts and a Bachelor of Science degree.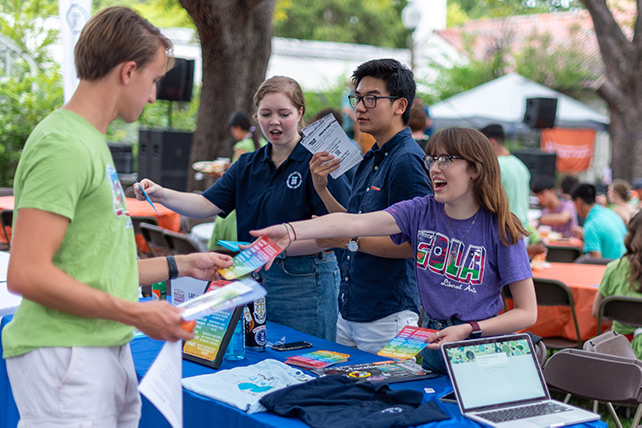 BS Econ Switch Request
Current ECO Majors can now switch to the BS Econ degree!

Fill out this survey to switch to the BS Econ. This form is for currently declared economics majors only, to request a switch from the Economics Bachelor of Arts to the Economics Bachelor of Science major. We will process your request within 10 university business days.

Prospective economics majors, not yet admitted to the major, will follow a different process. You can find more information on our internal transfer website.

If you have any questions, please contact our office via email at ecoadvisors@austin.utexas.edu.

Not sure if you should pursue BA or BS Econ? Check out the "BA vs. BS Econ" button below!
Switch to Bachelor of Science in Economics